When it comes to the oral health of you and the ones you love, choosing a dental practice with an established reputation for providing skilled and compassionate care can make all the difference. At Town Square Family Dentistry, our experienced dentist is committed to providing the highest quality dental services. Dr. Shaaban maintains a position at the forefront of the latest advances in care to offer his patients the most effective, precise, and comfortable treatment. From the essentials in preventive, pediatric and emergency care, to the state-of-the-art in laser and implant dentistry, your Garden Grove laser dentist is well-equipped to address all your oral healthcare needs.
In choosing a dentist who keeps current with the latest treatments available, you can rest assured that your smile is in capable hands. Whether you are need of restorative dental care for a chipped or decayed tooth or you are seeking the top solutions for the replacement of missing teeth, our dentist is well-equipped to provide you with the very best options in care. As a Garden Grove laser dentist, we offer gentle treatment with the ultimate precision. Although dental lasers were first introduced to dental care in the 90's, over the years, laser dentistry has continued to evolve and develop, with a wider and wider range of applications. From the treatment of cavities and the performance of gum surgery, dental lasers target diseased tissues with the utmost precision and without the heat, vibration, or the associated discomfort of conventional methods of care. Procedures performed with dental lasers promote quicker recovery and healing times and are so gentle as to often require little to no local anesthesia.
To learn more about the advanced treatment options available from our Garden Grove laser dentist, call Town Square Family Dentistry today!
By Town Square Family Dentistry
March 30, 2019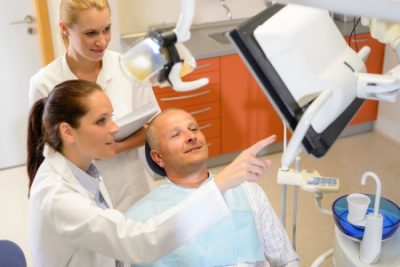 Blog Posts
Follow Us